Sunday 6 October 2019

Twelfth and last race of the CIV, the Italian Supersport Speed Championship, for the Rosso Corsa team. In yesterday's race Massimo Roccoli obtained the fourth place, while Alessandro Arcangeli was forced to retire due to a technical problem. Today's race took place on a sunny day over 16 laps.
As in yesterday's race Roccoli started from the fourth row with the eleventh time, while today Arcangeli has stayed stationary at the box for technical problems to his bike.
When the traffic lights went off, Roccoli started very well closing the first lap in ninth and the second in fourth place. Unfortunately during the second lap a rider had a technical problem and with the bike smoking he covered more than half the track. Obviously the riders following him, including Roccoli, were forced to slow down and this created an unbridgeable gap between the leading trio and the others. The six-time Italian champion continued the race at a very high pace, but could do no more than fourth place overall.
In the championship standings Massimo Roccoli is confirmed second with 173 points, while Arcangeli closes 23rd with 8 points.
In the championship standings Massimo Roccoli is confirmed at the second place with 173 points, while Arcangeli closes/arrives twenty-third with 8 points.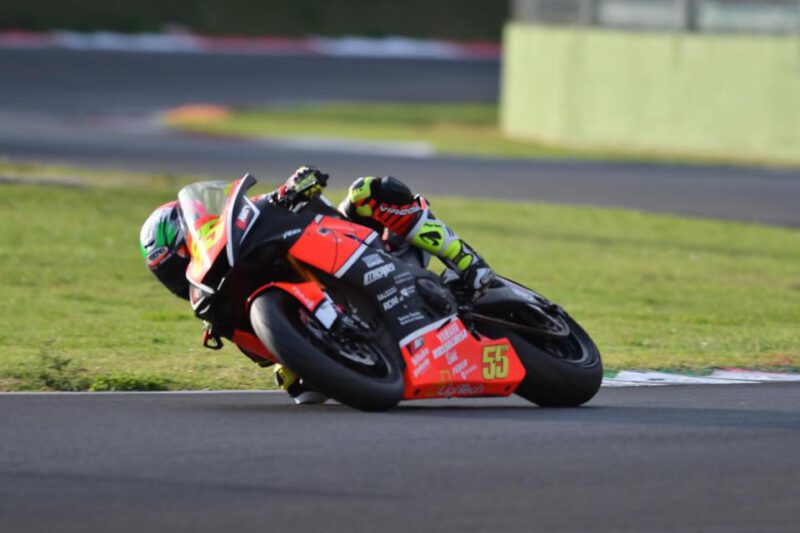 RACE 12 – SSP600 Vallelunga
1) Stirpe (MV Agusta) – 2) Valtulini – 3) Gabellini (Yamaha) – 4) Roccoli (Yamaha) – 5) Bussolotti (Yamaha) – 6) Bernardi (Yamaha) 7) Casadei (Yamaha)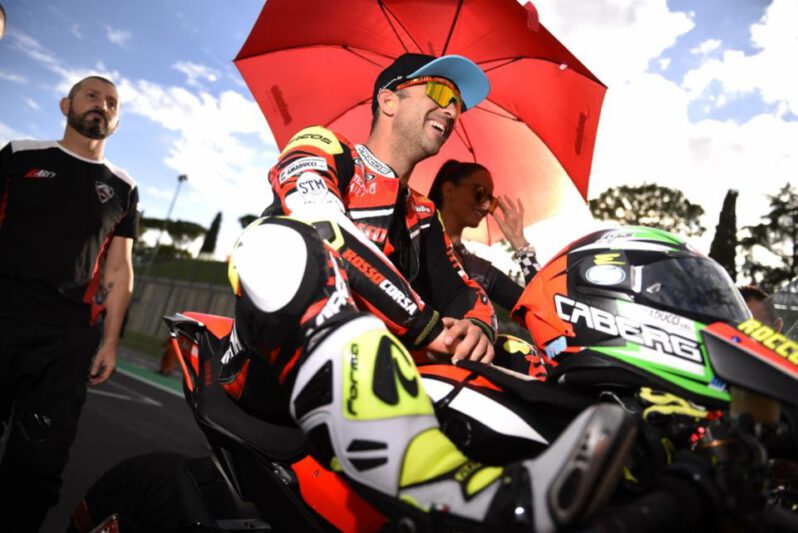 Massimo Roccoli: "The bike  was perfect, I was fine and we could definitely get on the podium. In my opinion ,unfortunately, the  managers of the race made a mistake, when a rider rode with the bike that smoked from the Campagnano curve to that of the Hairpin.
This put all the riders following him in danger and in trouble, so much so that he himself crashed. We lost about three seconds in that sector, which compromised the race. Fortunately we were able to defend our second place in the championship. I would like to thank the team for their excellent work"."
Beppe Amato: "We are happy, it was a good championship. We repeat the second place in the championship of the last year. The level has risen a lot and I'm proud of the work done this season. We came to play for the title until the last race, where I think we did a great job and now we are ready to face a new season with a good package. I thank the whole team, my staff and our partners. See you next year."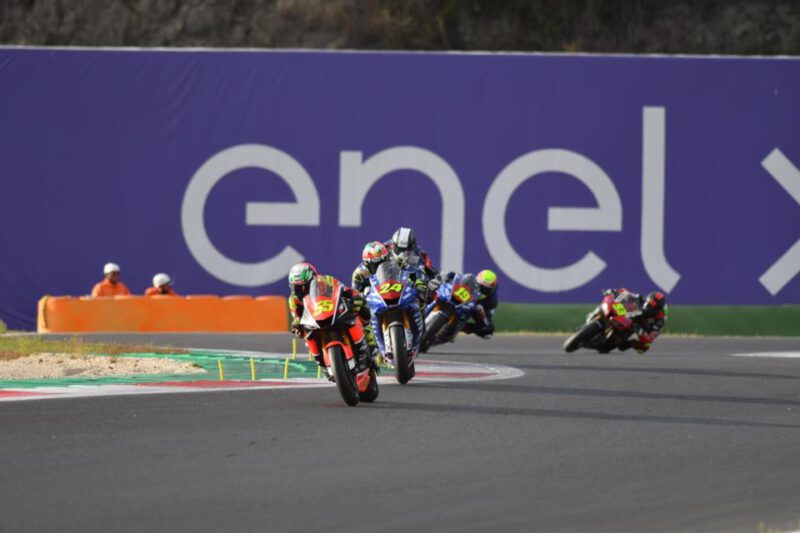 Watch the video of our race weekend!