Sunday 6 September 2020
Imola is the stage of the third meeting of CIV 2020. It's September and the sun still warms the circuit, the practice days are shortened starting with the tests and the first qualifying on Friday.
Thanks to the study of telemetry, Massimo and his technicians were able to correct some errors made during the morning free practice to have a first positive qualifying, signing the time at 1'53.740.
On Saturday morning the race pace is good and once the new tires are fitted Massimo improves his qualifying by taking a second and conquering the fourth position on the starting grid.
RACE 1
The fifth race of the championship begins in the second row in the early afternoon sun. The start is great but in a few rounds due to the loss of oil on the asphalt of a competing motorbike, Massimo slips to the ground and then gets up, runs towards the Yamaha R6 and gets back on the saddle. After the fall Massimo starts the race in ninth position but thanks to a good race pace he manages to recover a couple of positions concluding with a seventh place.
CIV Supersport 600 – Enzo and Dino ferrari's circuit in Imola Race 5: 1) OTTAVIANI (Yamaha) – 2) MERCANDELLI (Honda) – 3) STIRPE (MV Agusta) …. 7) ROCCOLI (Yamaha)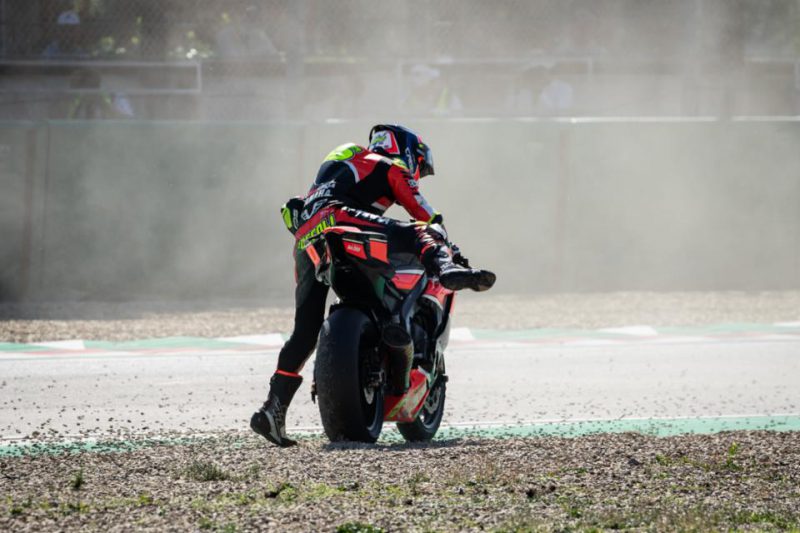 RACE 2
Sunday at Civ begins with the warm up during which the team works on the changes to be more incisive on braking. The race takes place in the afternoon, in the second row on the grid. A good start and an excellent race pace allow Massimo to run in the group fighting for the podium but after an unlucky Race 1 Massimo strengths more than he should and slips into one of the most beautiful and difficult points on the track. The fall to mineral waters excludes him from the race.
CIV Supersport 600 – Enzo and Dino ferrari's circuit in Imola Race 6: 1) Bernardi (Yamaha) – 2) Stirpe (MV Agusta) – 3) Bussolotti (Yamaha) … RT) Roccoli (Yamaha)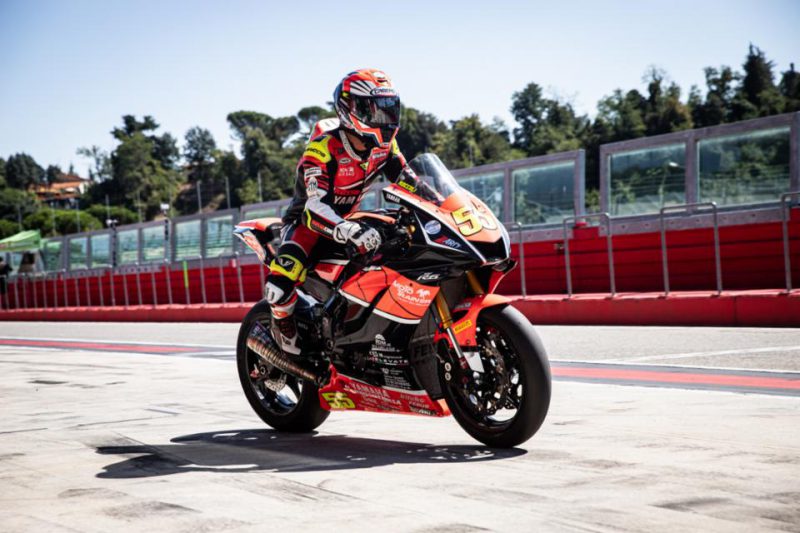 Massimo Roccoli: "A weird and difficult weekend on one of my favorite tracks. I managed to make a good impression, unfortunately frustrated in race one, slipping on the oil lost by Bernardi and then with a straight that did not allow me to go beyond the seventh place. In race two, I tried to force them not to escape, but unfortunately to the mineral waters a fairly violent slip took away the opportunity to bring home at least a podium. The team has always worked great, but unfortunately I was not able to realize the results. Now we work for Vallelunga. I thank all my sponsors and supporters".
Did you miss the races live? Watch the video of our weekend!